Farmers market
We have some great vendors signed up for our Farmers Market!
Farmers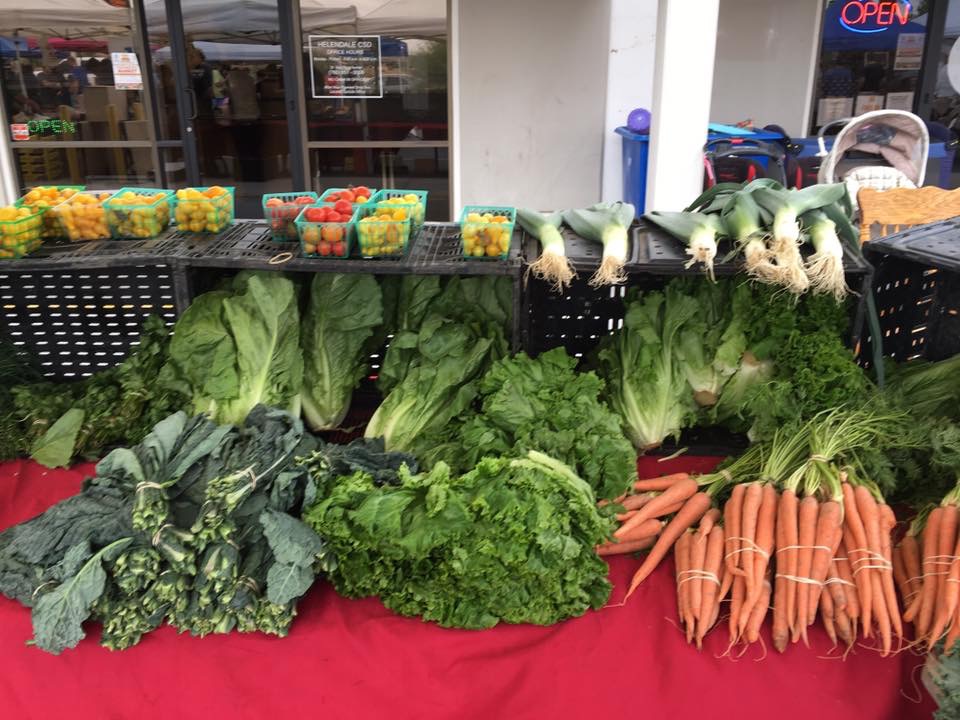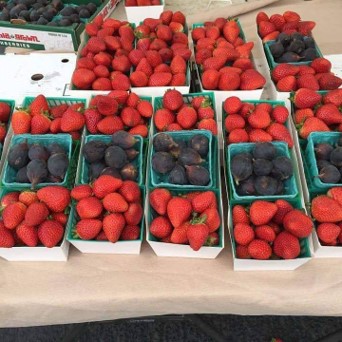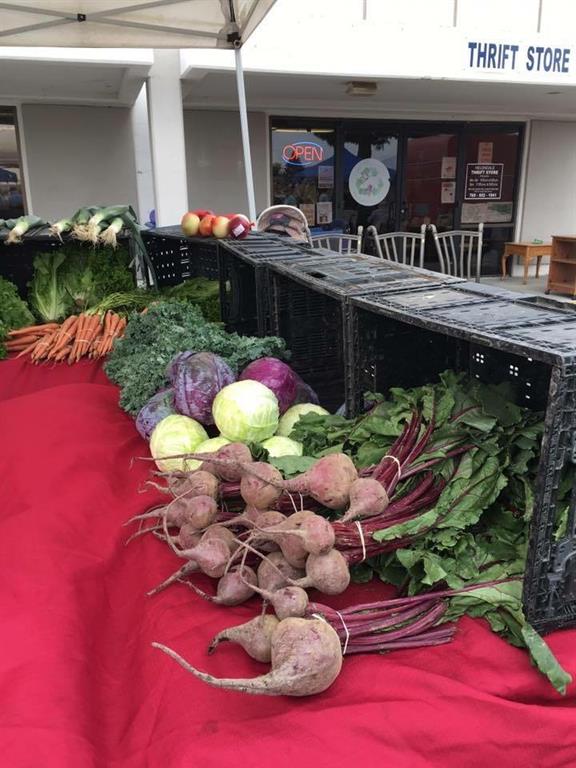 Little Wingnut Farms
We are Little Wingnut Farms, a simple Father and Son farm. We are located in Hesperia, CA where the Mountains meet the Desert. We started off with a small selection of Herbs and Peppers and expanded our farm to include more herbs, 14 varieties of peppers, 2 cherry trees and 2 strawberry patches, a small popcorn field and a small onion and garlic field. We reuse our seeds and bulbs when able to and buy from trusted, non-GMO and Heirloom preferred suppliers when unable to do so. We use only steer manure and natural compost we make here on-site from our previous plants and tree trimmings yearly. Over the years we have taken to making a small line of jams that are free of additives, fillers, or other chemicals. The strawberries and white cherries in our jams are from our own fruit. Over the years we were also asked to carry some spices and mixes that do not grow in the Desert so we researched and found a supplier that sources the spices from their home country and guarantees their purity and that they are non-GMO and without additives. We use no pesticides or any other chemicals to keep away pests or problem animals. Instead, we place herbs that hinder certain insects, like Basil, everywhere, use below ground sonic deterrents for the ground squirrels and moles, and for above ground animals we have a small pack of outdoor cats.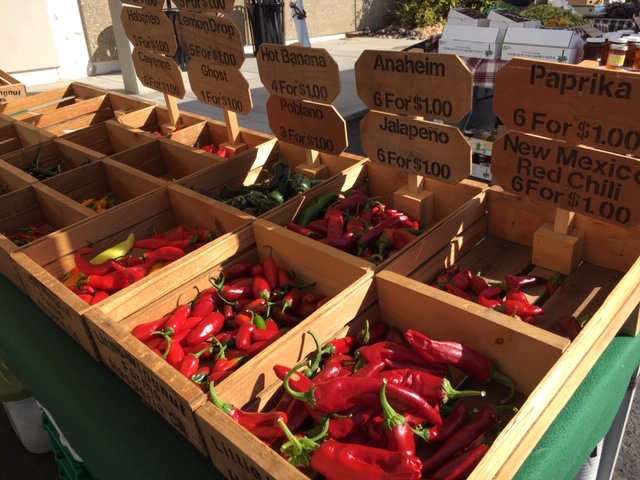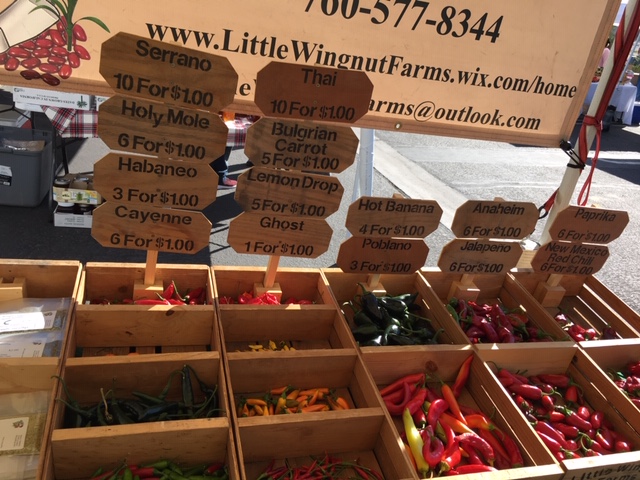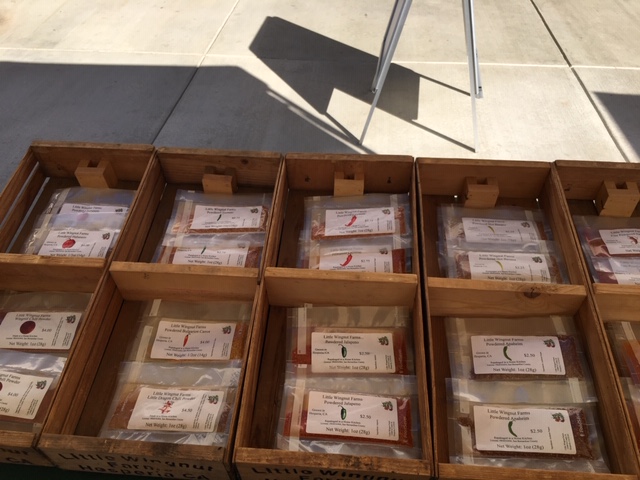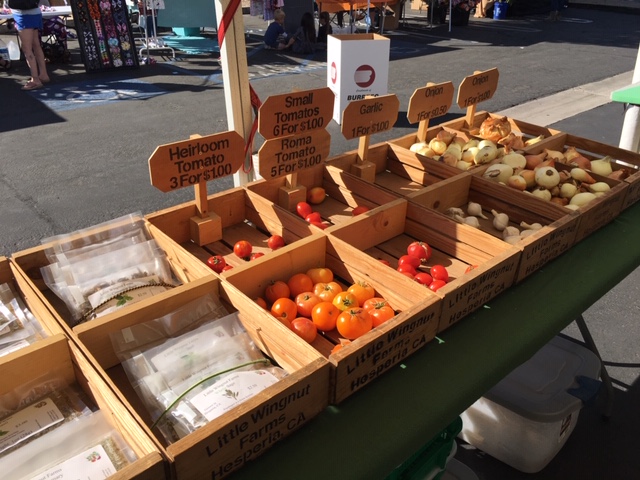 Living Water Family Farms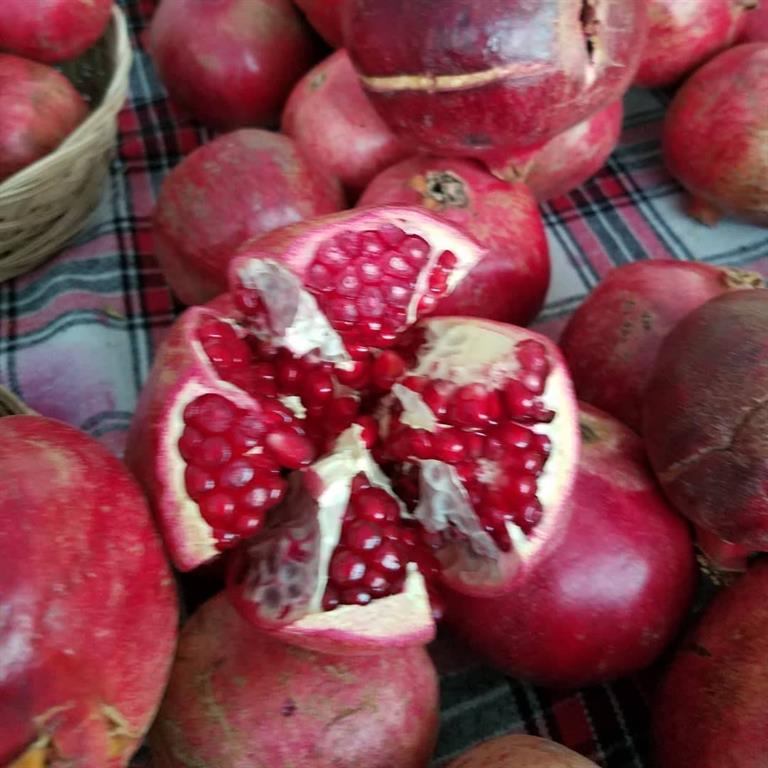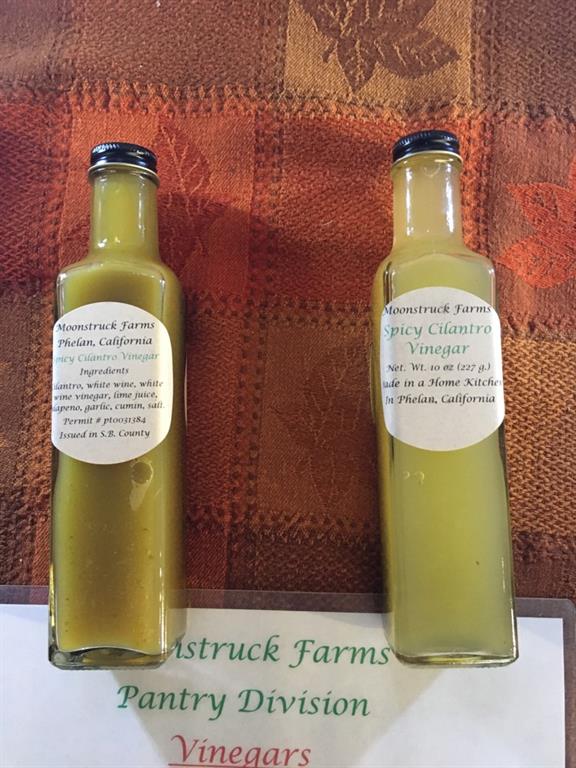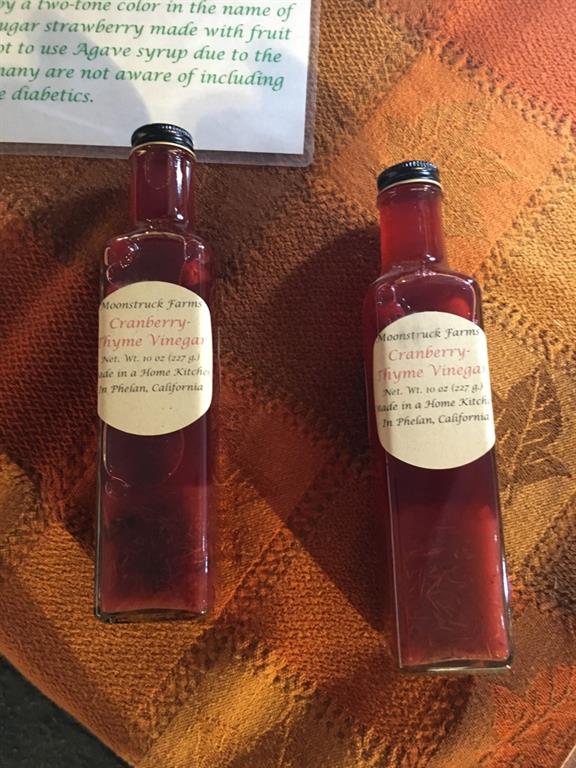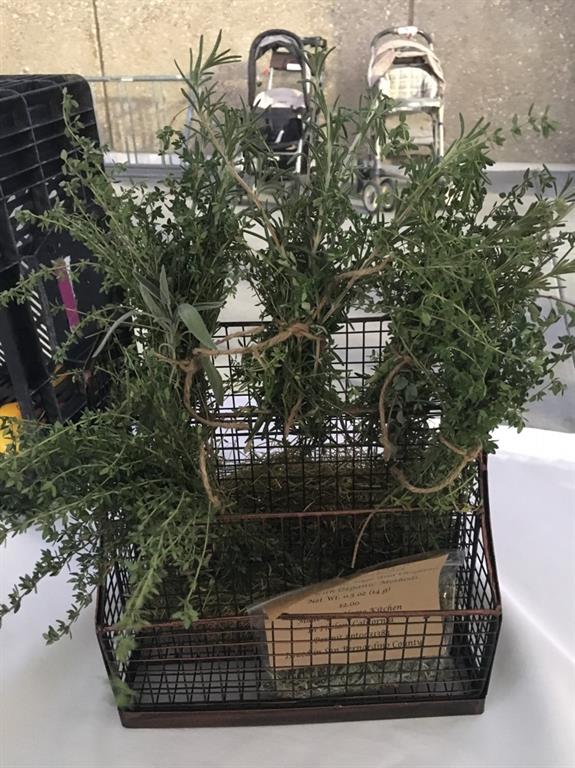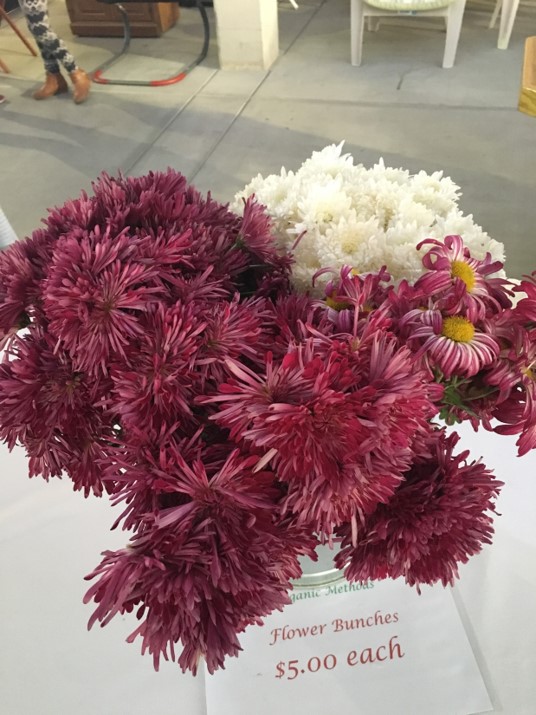 Food Vendors
4 Seasons Jerky
Abby's Cakes n More
A Castaway Seafood
AVO-CO
Big Al's Pistachio Farm
Blaylock Brittle
Garcia's Freshly Roasted Nuts
Gerbearz Jams
Hacienda Bernal Salsa
Homey Goods
Mama Laurie's Divine Roca
Mother Road Treats
Mojave Gold
Muffin Top Bakery
Parmigiano Reggiano Spreads
The Fudge Authority
Tochigan Farms
Tonyan Coffee
Love and Sugar
Food Trucks
Lucky Ice Cream
Nohemi's Catering
Old Town Dogs
The Tamale Guy
Other Vendors
Anthem Healthcare
Doterra
Gemstones
Good Mama's Cleansing Clay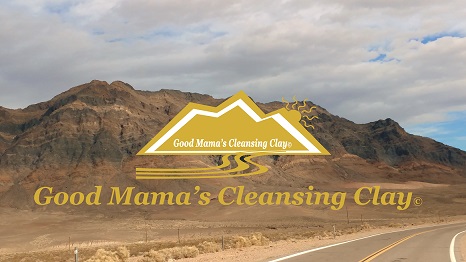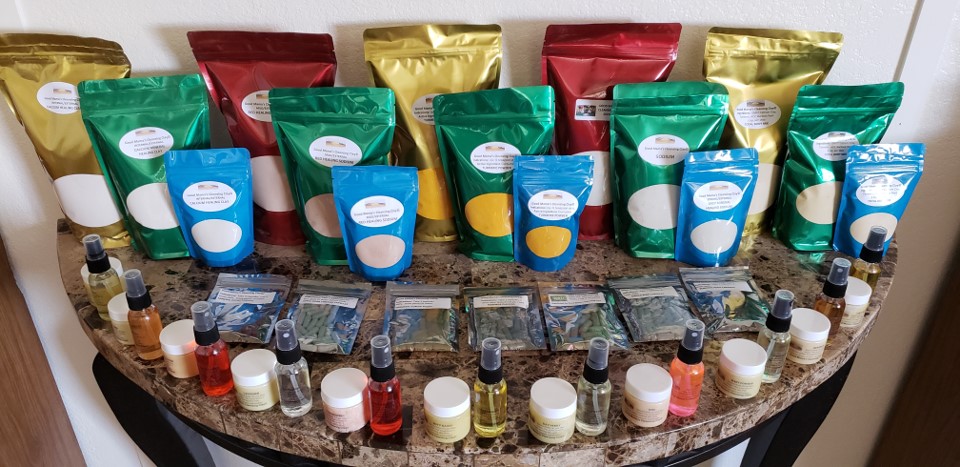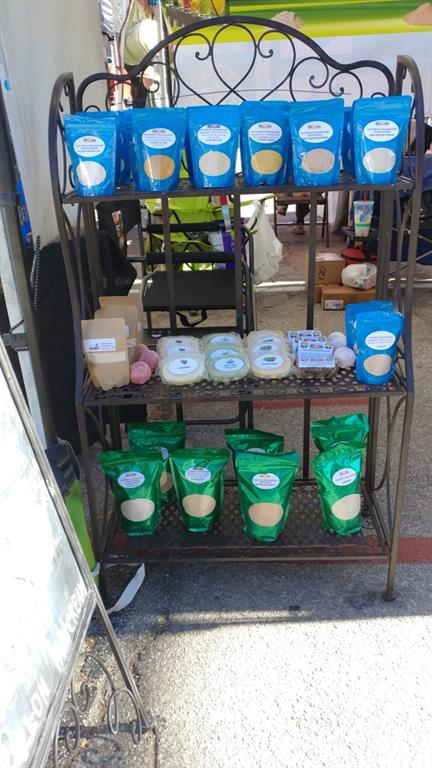 High Desert Succulents and Cacti
Kristen Locke Wine Shop
Little House in the Roses
Paparazzi
Re-imagined Gifts
Scentsy
ZLux
My name is Andrea Blum Hardy, and I have been married to my husband Batron now for 18 years, and we have two children, Zina and William.
We also have 2 dogs, Chillie a Pomeranian and Nelly is a Minpin.
Back in 1989 I was diagnosed with cancer, at age 24, it was very difficult and for 1 1/2 years I was fighting the doctors, because I refused Chemo and I went the natural route, and I dedicated my Life to Natural Healing and natural products.
I have done a lot of research over the last 20 years mostly for myself and my immediate family.
3 years ago I started sharing my products with a few people and they fell in love with them. So I just started giving them away as gifts. Last year I started selling my products, after many people told me to do so, so I started selling on Amazon and on Groupon, and I even went to Shark Tank to show my products. Most of my products are still made at home, except my skincare line, which will launch next year, will be made in a Lab with my recipes.
I am a certified Health Coach, and a certified Personal trainer, and have been doing Pain control for humans and animals now since 2012 with Acupuncture patches. I am looking into helping people here in Silver Lakes to look their best, feel their best and live a pain free live. I am considering pain clinics here in town very soon, as I realized doing the Farmers Market, that there are many people in pain and I would love to help them to get better. Also, this year I donated 5% of my net earnings from Z Lux to St Judes Children Hospital, I am looking for a new Non Profit Organization to help out here locally next year, if you know of any one deserving, please let us know why.